This week, Marlborough District Council and Simcox Construction are undertaking dredging extraction of gravels and silts which have built up at the mouth of the Waikawa Stream.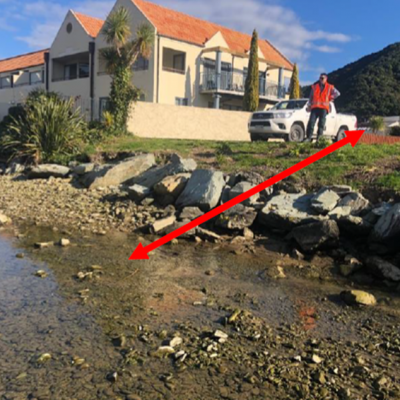 As part of this work, the council is also improving the eroded foreshore and nearby drains at neighbouring properties. This will include some planting by Salt Ecology, a company which provides specialist scientific services in all aspects of estuarine and coastal assessment and management.
The extraction site has had material testing and a large amount of the material is suitable as structural fill in the upcoming Waikawa Marina Extension project so the timing of these works in improving the Waikawa Stream means a win-win for both projects, with the recovered silts and gravel being able to be redistributed in the north west extension area.
While berth holder parking wont be affected while these works are under way, however, we will be down a few "pay and display" trailer parks, as shown here: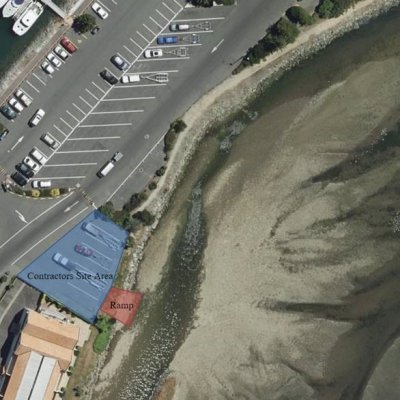 Simcox will cordon off the site access with 1.8m high temporary fencing, cones and trucks crossing signs. The trucks to be used will not have trailers so they will safely get inside the Simcox fenced area, then back into loading position. The works will start on Wednesday 4th of March and finish on Thursday the 4th of April just ahead of Easter.
Those trailer parking bays will be all clear for marina users during Easter. If you have any questions or concerns, please get in touch by emailing service@msmarinas.co.nz
Back to Waikawa North West