Waikawa Marina Extension Project Update – October 2021
Covid Delays set back completion date for marina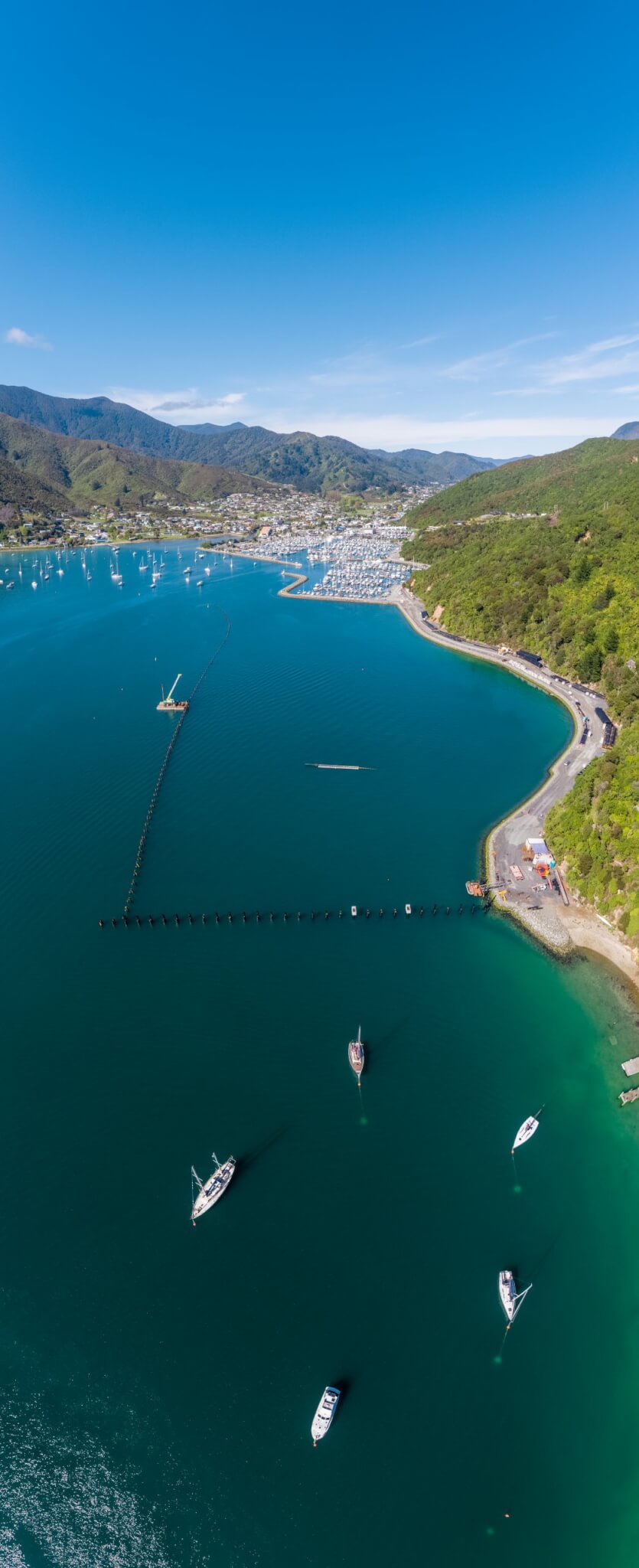 We had planned to have the first jetties available early this summer, but unfortunately with the recent and previous delays due to Covid Alert levels in Auckland, we estimate that the first jetties will be complete in late summer 2022.
Breakwater piling works are continuing and the first headstocks have been delivered to the site and installation works are underway.
The headstocks are the concrete structure that sits on top of the sets of piles and holds them together. The panels which will make up the breakwater will be suspended from the headstocks. The piles and headstocks together form the breakwater which shelters vessels in the marina and also supports a 120m walkway around the marina, and which will provide amazing views out Queen Charlotte Sound.
We have worked closely with Te Ātiawa, holder of mana whenua and mana moana in Waikawa, to ensure the design elements in the walkway acknowledge the historic, cultural and spiritual significance of Waikawa Bay to our tangata whenua.
The breakwater is on track to be completed in February 2022, and the overall marina completion is planned for August next year.
Recent Activities
Installation of raked piles – total piles installed: 188 of 262 piles at end of September
Further capacity testing of installed piles is ongoing
Fabrication of pre-cast headstocks ongoing with first headstocks delivered to site
Preparation to piles for first headstock installation
Preparation works for fabricating the wave panels
Simcox started installation of water and power services through the existing marina
The move and re-installation of the privately-owned swing moorings further north is now fully complete.
Planned Activities
Continue installation of raked piles

Continue fabricating pre-cast concrete headstocks off-site

Continue splicing piles on site and welding on fins

Continue installation of headstocks
Pour the first wave panels
Simcox to progress installation of services through the existing marina
Bellingham Marine were due on-site to start jetty piling works in late October, but due to the ongoing Covid-19 restrictions in Auckland, their arrival has been delayed.
Navigation Caution
As the work continues around the marina, we remind our marina users to take care when passing in and out of Waikawa Bay
Remember to adhere to the 5-knot speed restriction and minimise wake as you pass the construction site,
Remember to stay clear of construction plant/activities,
Remember to keep out of the 30m construction safety zone.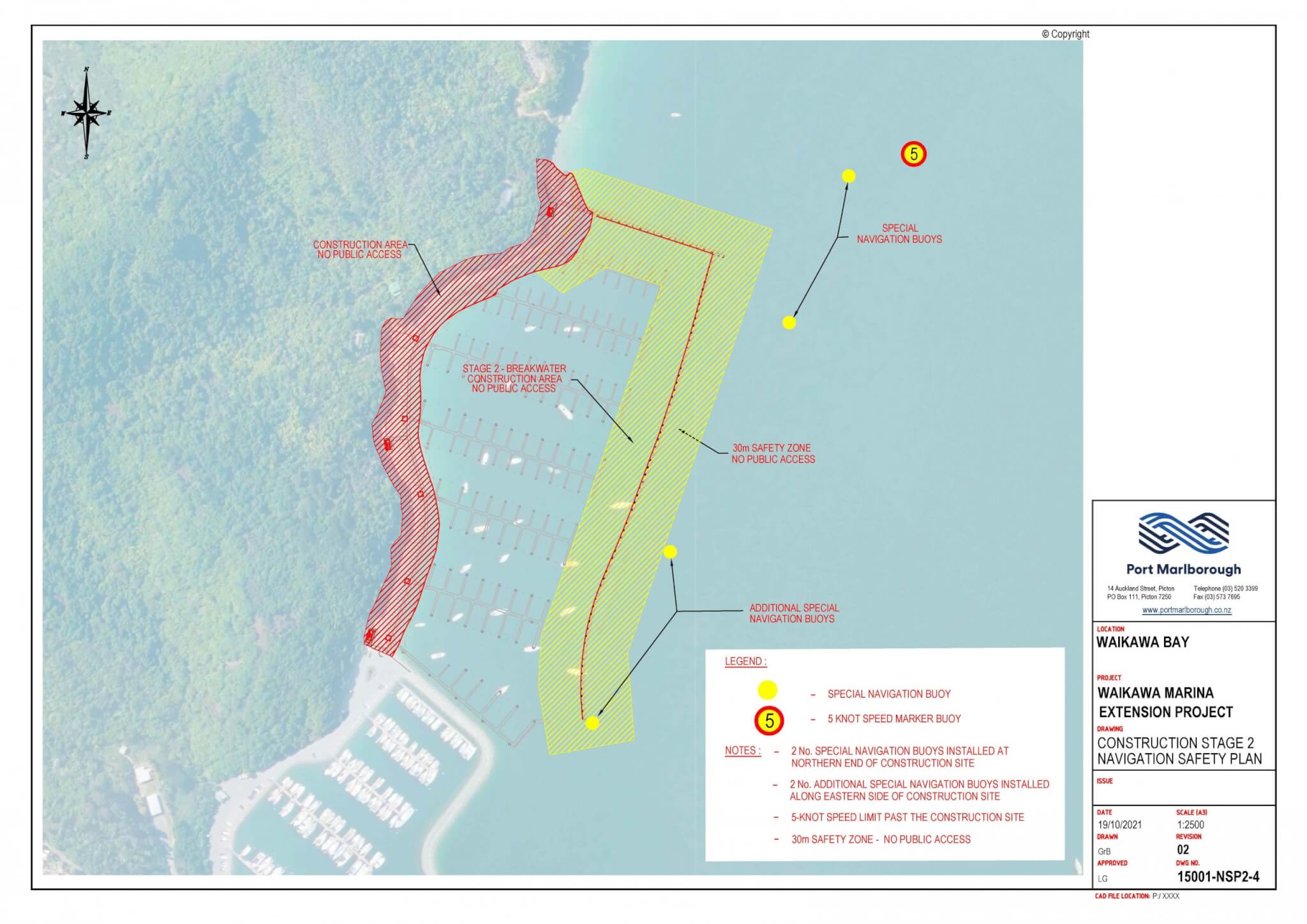 Back to Waikawa North West