Waikawa Boating Club
Waikawa Boating Club offers great members benefits for boaties in the Sounds. As well as their conveniently located clubrooms at the head of the Waikawa fairway, there's much more to be gained by becoming a member. WBC is a truly nationwide Club of approximately 650 members, with roughly one third calling Marlborough home. The lure of boating in the relatively calm waters of Marlborough Sounds continues to attract members from right across the country.
Secure Moorings
Waikawa Boating club jointly owns over 98 secure, well maintained moorings located around the best anchorages throughout Queen Charlotte Sound, Pelorus Sound and D'Urville Island – available for the use of Senior members.
Yacht Racing
The WBC Yacht Racing Programme (Including the Marlborough Sounds Marinas twilight series in Spring) runs through the full year and caters for all levels of ability. From Tuesday evening racing throughout Summer, through to the Wine Race to Wellington, regattas, coastal races, short-handed racing and the Sunday Winter Series, members can participate as little or as often as they wish.
Cruising Division
Cruises vary from social overnight raft-ups at a designated location, to week-long cruises to D'Urville Island and Pelorus Sound – and further afield if several boats wish to take part. Yachts, launches and trailer boats are all encouraged to join in.
Modern, spacious Clubhouse
A large Wardroom and lounge with panoramic views over the Waikawa Marina and Waikawa Bay, full bar and restaurant facilities during opening hours, and discounted venue hire for members wishing to book weddings, parties or conferences. Senior members can also take advantage of 24/7 access to the club's toilet/shower and laundry facilities.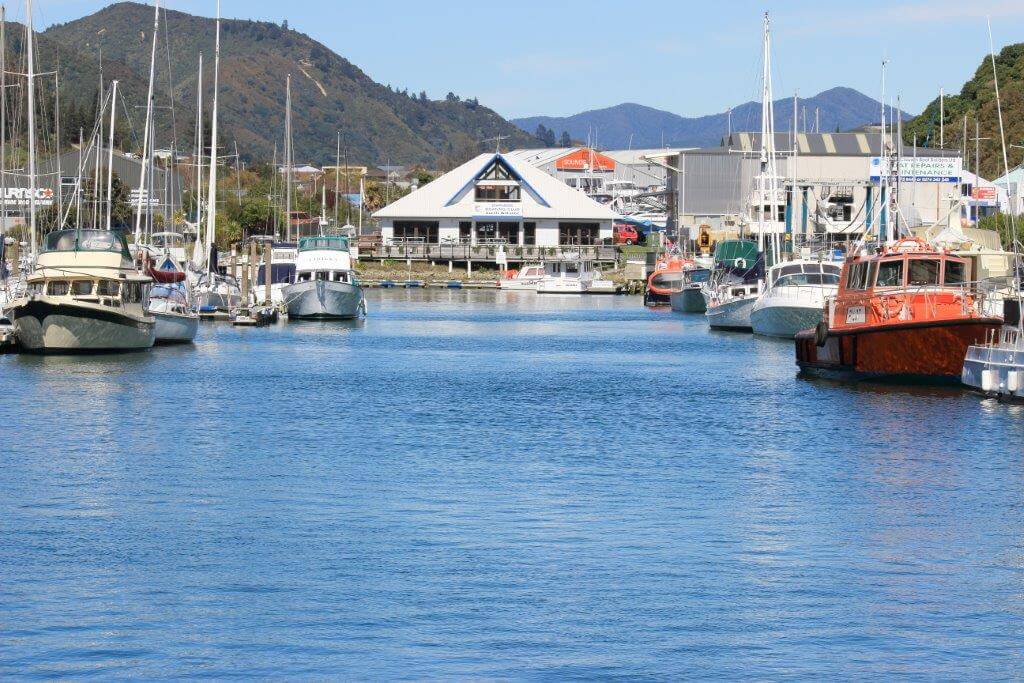 All members receive automatic affiliation to both Yachting NZ and Clubs NZ, allowing reciprocal visiting rights to over 300 other Clubs and facilities around the country.
Whether you are looking to take part in yacht racing, the more leisurely pursuit of cruising and social raft-ups, want to go it alone and enjoy our moorings, wish to upskill your boating knowledge and capability or would simply like to enjoy a pleasant environment, meal and drink in the wardroom – there is a membership to suit your circumstances.
Subscriptions for 2018/19 Senior Membership have been set at just $315*. Social and Crew memberships from $40 p/a. For an application form or for further information, contact the Club Manager on (03) 573-6798 or email office@waikawaboatingclub.co.nz.
* One-off joining fee applies to members signing up for the first time. Social memberships also available at $40 p/a.