Hopewell Lodge – Kenepuru Sound
HOPEWELL LODGE-KENEPURU SOUND
Havelock Marina is the launching point for your adventure into the Pelorus and Kenepuru Sounds, an area offering great walks, fishing, secluded bays, areas of DOC reserve, shellfish, dolphins and the occasional orca.
If you begin from Havelock, a 20 minute run at 20 knots will bring you to the mouth of the Kenepuru Sound and if you take a right turn and travel up the sound for about 10 minutes you will find Hopewell Lodge, tucked into a small bay on the left, opposite Snapper Point.
Hopewell is a unique, family-run place that provides, primarily, self-catering accommodation with excellent facilities, several activity options including mountain bikes, single and double kayaks, paddle boards, several great walks and secure, well maintained and insurance-certified moorings. We also have a 32ft Beneteau yacht available for day hire or longer, bare boat or skippered, catered or bring your own.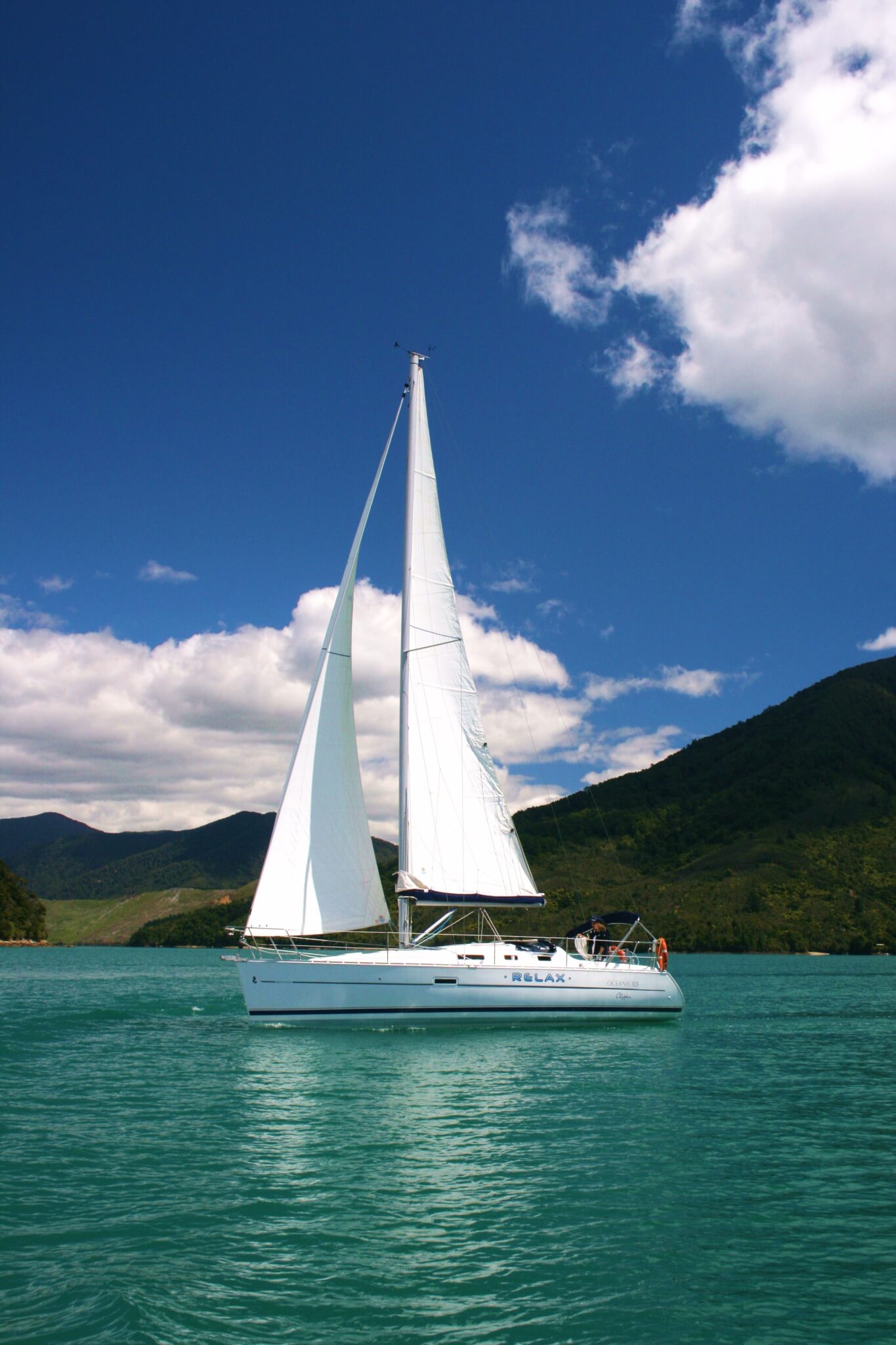 The Lodge dates back to the early 1950's and has progressively been renovated by the current owners, Mike and Lynley Clegg. It now offers very comfortable, affordable accommodation with king rooms, some with ensuites, an incredible, self-catering kitchen and lounge area and masses of native gardens with a liberal sprinkling of hammocks and outdoor tables to relax and enjoy the setting. Although the lodge is primarily self-catering, it does offer fantastic gourmet pizzas, fresh bread, excellent espresso coffee (also available to go) and frequent, complimentary "mussel nights". The bulk of the customers at Hopewell come from overseas which creates a cosmopolitan, friendly social atmosphere.
The Kenepuru Sound has been known for the snapper fishing, especially during the summer months. The kingfish population has been growing in the last few years offering good sport, especially around the several mussel farms that border the coastline.
There are excellent beaches within easy reach for those lazy, beach barbecue or waterskiing days, such as Ferndale, St Omer and Tractor Bay. Just along the road from Hopewell is the ever popular Raetihi Lodge that offers an excellent restaurant for lunches or dinner, again in a relaxing coastal setting.
Several jetties, some with floating pontoons, are dotted around the sound including Raetihi, Te Mara, St Omer, Waitaria Bay, Portage and Te Mahia. All of these are serviced by road and offer a great chance for friends to drive in and meet the boat at the wharf.
About half way up the sound on the left, just by St Omer is the Nopera Golf Course. It has been radically re-designed and now has nine landscaped holes and no livestock. The greens have all been re-made with interesting and diverse approaches that ensure an entertaining and challenging round or two. Hopewell can provide clubs and transport to and from the course.
So, if you are looking for a great place to explore for a week or a weekend, the Kenepuru Sound has much to offer with its blend of facilities and uncrowded, pristine natural environment. Looking out from Hopewell we often wonder at the sight of a lone yacht or launch sailing up to a deserted beach at sunset, with the full moon rising, casting ripples of amber light across the water and think…..how lucky are they? Come play.
http://www.hopewell.co.nz