French Pass and Pelorus Jack
No matter where you are on a good day: Pelorus, Kenepuru, Queen Charlotte or anywhere in between – there are hills that cast a watchful eye, sun that sparkles across the water and a gentle breeze to cool you down.
In these waters are many stories of the beginning of Aotearoa. From early explorers in waka to whalers hunting blubber – in terms of New Zealand history, this area is rich in it.
One place in the outer Pelorus Sound gained international fame because of a frisky fellow who would 'guide' ships through turbulent waters.
It's French Pass and it's a historian's dream.
The Maori name "Te Au-miro-o-te-kawau-a-Toru" or "the swishing currents of the shag Toru" is from a story of Kupe, the great explorer who is said to have discovered New Zealand.
Kupe sent his shag, Toru, to make sure it was safe to travel through the treacherous crossing.
However Toru was no match for the swirling tide and breaking one of his wings, he drowned.
As he died, Toru turned to stone and became the reef that lies at the bottom of the pass.
In European history the Pass was named after French explorer, Dumont D'Urville, who sailed through and into Tasman Bay – himself and his crew naming various areas along their way.
Yet arguably the most famous entity from the Pass is a Risso's dolphin that captured the hearts of people around the world, so much so there was a literal song and dance about it.
Pelorus Jack was thought to be the only sole marine mammal to be protected by law, in the world.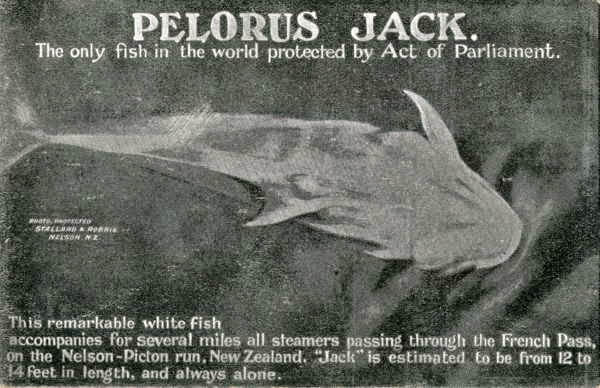 In 1904 an Order in Council under the Sea Fisheries Act stated killing Pelorus Jack would result in a fine of £5 – £100 ($878 – $17,574 by today's standards).
Jack became famous for 'guiding' ships from Cook Strait to the Pass as they made their way to Nelson.
Word spread quickly and over the years people came from far and wide to get a glimpse of Jack, so much so it was hailed as one of New Zealand's top tourist attractions.
It made the front page of the Illustrated London News on Christmas Eve in 1910 and was the inspiration for several songs and a Scottish dance.
The whole country was intrigued by the tale of this mysterious fish and where he had come from.
An esteemed writer of the time, F.T. Bullens wrote in the London Standard in 1907 witnessing Pelorus Jack was "the most interesting and extraordinary sight connected with natural history in the world".
Some Maori believed that Jack was the physical embodiment of a taniwha, potentially Tuhirangi who was sent to live in the Cook Strait to guide and protect waka.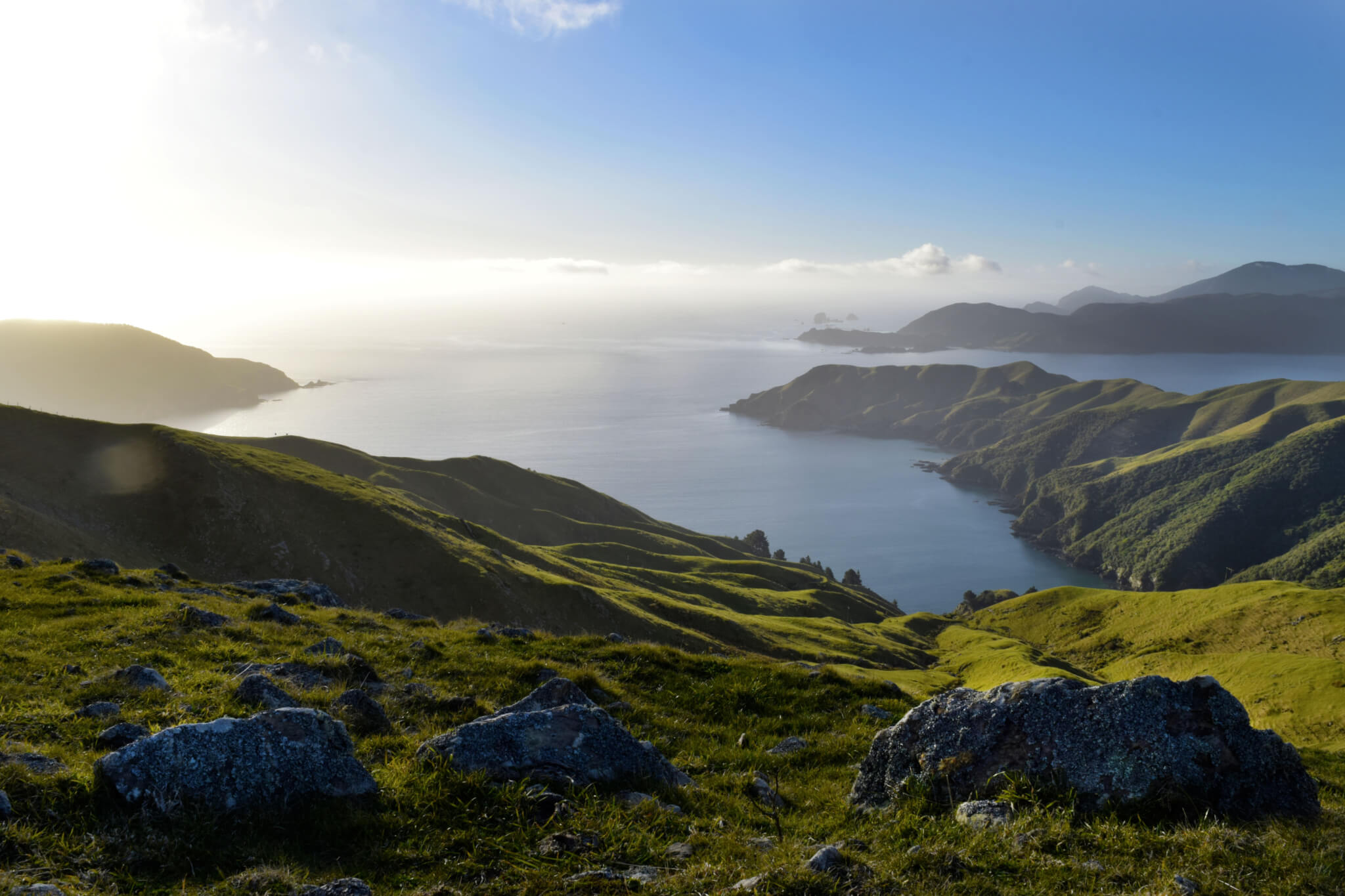 Whichever version you prefer, the evidence of the enigma that was Pelorus Jack can still be seen today.
The Interisland ferries that connect Wellington and Picton have Jack on the side of each of their fleet and at the township of French Pass there is a statue of the dolphin overlooking the dangerous passage of water.
Nowadays it is local knowledge and an awareness of the tides that will grant you safe passage through the Pass.
Our own seasoned sailor and Waikawa Marina Operations Manager, Peter Broad says the best time to navigate the Pass is on slack water.
"Local knowledge is everything. The best option is between tides so either on high water or low water; there is generally a slacking off time when the tide isn't moving."
He says the passage is referred to as a "tidal stream", like Tory Channel, because of the importance of knowing which direction the current is flowing – rather than what height of the water is.
"The water goes through there at about 7 knots, so if you arrive in a little boat and the tide is going the opposite way that you are and you can only do say 5 knots, you're in a bit of trouble," Peter says.
There are also fast-moving whirlpools to be mindful of when crossing the short stretch of water.
French Pass is just one of many places to be explored that holds significant cultural and historical value around this area.
There is a launching ramp at the French Pass settlement as well as a few stops beforehand, at Elaine Bay and Okiwi Bay.  If you have a berth in Havelock, why not take a couple of days to explore the outer Pelorus Sound and experience the magic for yourself!