New Faces
New Faces
We welcome new marina team members Kate Day and Grant Atkinson this season. Kate Day begins work as our new Dockhand, primarily working at Waikawa and Picton Marinas.  Kate may be familiar to many of you, having lived in Picton for some time, and working for many years as part of Stu Scaife's team at Waikawa Dive Centre / Boating Marlborough.
Grant Atkinson joins us on Wednesday 18 November. Grant had previously worked in the Marinas industry in Auckland. Grant's role of Marina Services Manager Permanent Reliever will see him working across all three marinas as best supports our general requirements, and also doing some project work across the marinas portfolio.
Kate and Grant together bring much experience and many skills to the team, and we are very forward to working with them.  Please join us in giving them both a very warm welcome to Marlborough Sounds Marinas, Port Marlborough.
Retirement of Brian Carver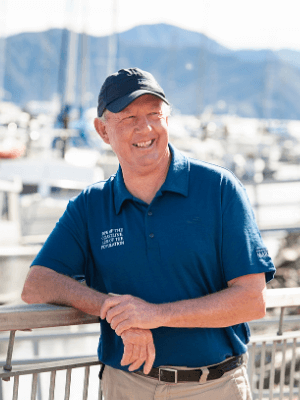 This year we farewelled our Picton Marina manager Brian Carver, as he heads into a retirement of relaxation on the golf course! Brian completed 44 years service with us here at the Port and Marinas, and was a familiar face to so many, having been our very first marina supervisor when the first jetties went in at Waikawa all those years ago.
Brian started with the Harbour Board in June 1976 as boatman / General Hand. His role evolved to General Hand semi-skilled to General Leading hand. H
is duties were essentially centred around the Ferries including tying up vessels, security and cleaning of the ferry terminal.
In 1985, Brian  was appointed Marina Custodian. This was also the beginning of the Waikawa Marina. His role grew as the marina expanded first with the Waikawa Marina Trust in 1994 and then when Port Marlborough developed the Waikawa Marina precinct and started the hardstand and travel lift operations.  In 2015, Brian moved over to Picton and brought his wealth of experience to the modernised and expanded facilities there.
We would like to Brian for his contribution to the Marina team over the years. He is well respected by the team and marina customers. The last feedback we received described him as a "Legend" which we think is quite apt!
We wish Brian all the best for his next chapter, and a long and happy retirement.