Marlborough Sounds Marinas Spring Twilight Series – Race 1
The weather gods brought changeable spring conditions to the Waikawa Boating Club's race fleet for race 1 of the Marlborough Sounds Marinas Spring Twilight Series. Gusts of up to 35 knots caused a brief delay to race start before racing commenced under grey skies with variable winds punctuated by brief showers of rain and hail along with a short-lived patch of sunlight.
Division 3 opened with a tight battle, Bruce Lock taking the win in the Lotus 10.6 Sea Fox from Ian Michel's Wright 10 Playwright by 16 second with Mac Post's Townson 9.6 less than a minute back in third.
Division 2 featured the largest fleet of the night with 12 boats on the start line, Richard Coon continuing a strong run of twilight series results taking the line and handicap double with his Hanse 400 Raconteur ahead of Nicky Jenkins and Paul Skelton's Hanse 385 On Appro second on line and handicap while Matt Michel brought the Ross 830 Bump n Grind home for third on line and handicap.
With perennial line honours winner Satellite Spy out of the water for maintenance, Bob and Jenny Crum's J120 Bluebird took the opportunity to claim line honours as well as finishing third on handicap. Showing good form after taking out the recent Mud House women's regatta, Global took second on line and first on handicap for a great start to the season for recently appointed rear commodore – sailing David Grigg. Flying Tiger made the most of the variable conditions to finish third on line but a strong showing from vice commodore Dave Kelway saw Khamsin home second on handicap.
As boats bed in new crew members and those who hibernated over the cooler months come to terms with a return to the race track it's great to see strong competition on the water in all divisions. With the newly created Thursday evening short-handed Twilight Series opening on Thursday there will be little rest for some skippers and crew as the season moves rapidly into high gear.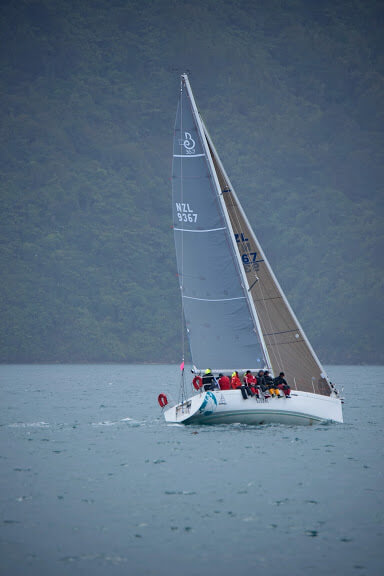 Photo: Global in action during the recent Mud House Women's Regatta. Karmyn Ingram photo