Vessel Electrical Warrant of Fitness (EWOF)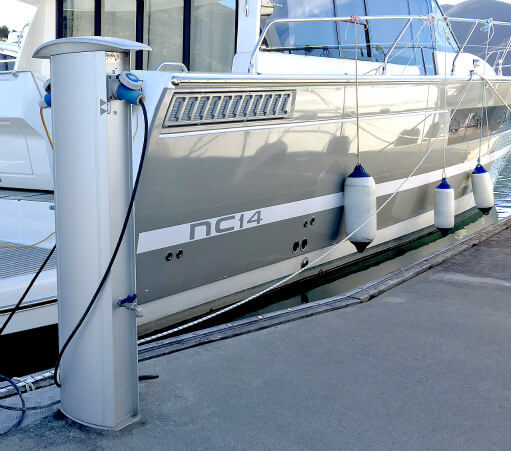 When connecting to shore power the onboard electrical safety of your vessel is an important factor to consider. Unlike household electrical wiring, the electrical wiring and equipment onboard your vessel exists in a corrosive marine environment that requires regular inspection and maintenance. For this reason, to ensure the safety of all boats residing in the marina, any boat requiring a connection to shore power must have and display a current Electrical Warrant of Fitness (EWoF). It's important to note that we cannot legally supply shore power to a vessel without a current EWoF.
An Electrical Warrant of Fitness is valid for a period of 4 years from the date of issue. Locally in Marlborough we are aware of three inspectors who are available and authorised to issue EWOF'S, and who are registered (have the appropriate insurances and H&S plans) to work in our marinas. These are:
1. Total Electrix Ltd
Phone: (03) 578 6999 or Mobile: 0275 566 544
2. Marlborough Lines Ltd
Phone: (03) 577 7007 or Mobile: 0274 739 762
3.  Laser Electrical Blenheim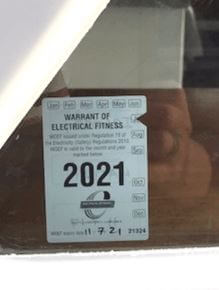 Phone (03) 578 7607 or Mobile: 021 487 901
Before connecting to shore power, please ensure you let your marina manager know your EWOF details.
When an EWOF is issued, you are provided with a sticker to affix to the window of your vessel (viewable from marina jetty) and a certificate of compliance. We ask that you let your manager know the details of your EWoF so that we can record the details against your vessel on our files. You can read the New Zealand Marina Operator's Association guidelines here on our website, and you can contact your marina staff if you have any questions, they will be happy to assist.