Summer notes from the Harbourmaster
Each year ahead of Summer in the Marlborough Sounds, we touch base with our local Harbourmaster Luke Grogan for the latest updates from the Marlborough District Council's harbours team:
Ngakuta Bay
The layout of the water ski access lane in Ngakuta Bay has been amended – see here for diagram : Ngakuta Bay Ski Lane  The extent of the lane is marked by orange and black post on the shore  an orange and black buoys to seaward. As part of the initiative to enhance maritime safety in the bay we have adjusted the lane slightly to the North and East and relocated some moorings. In addition, we have added two more yellow five know marker buoys to the bay so as to better enhance the high risk areas where exceeding 5 knots is dangerous. Over the summer our Patrol vessel will visit the bay frequently to ensure people understand the changes that have been made.
Picton Harbour
Yellow five knot marker buoys have been used to mark the high risk area between Picton Marina and the Snout. Vessels exceeding 5 knots in the high risk area create a danger to other water users including, swimmers, kayakers, dinghy sailors and paddle boarders.  Harbour patrols vessels will be regularly visiting these areas to encourage safe boating activity. (diagram attached)
Jet Skis
The Harbourmaster is aware of the growing number of Jet Skis (PWCs) in use in the Marlborough Sounds. This summer the Harbour patrol team is trailing the use of a Jet Ski as part of a targeted campaign to encourage the safe and considerate use of Jet Skis within the Marlborough Sounds and on the Wairau River. The Jet Ski is on loan to the Harbourmaster courtesy of the Bay of Plenty Regional Council.
Laser Speed and Range Detection Equipment
The Harbours team are using hand held speed recording devices as used by the police to monitor vessel speeds. The focus is on high risk areas as marked by yellow 5 knot buoys. Vessels found to be in excess of 5 knots within a  marked high risk area should expect a fine of $200 and may be liable for prosecution under the Maritime Transport Act 1994. The speed devices in use have been independently calibrated and the operators have been trained and certified to use the equipment as an enforcement tool in the marine environment.
Cruise Guide App
When boating in the Marlborough Sounds the Marlborough Cruise Guide App is a great way to stay informed. It provides;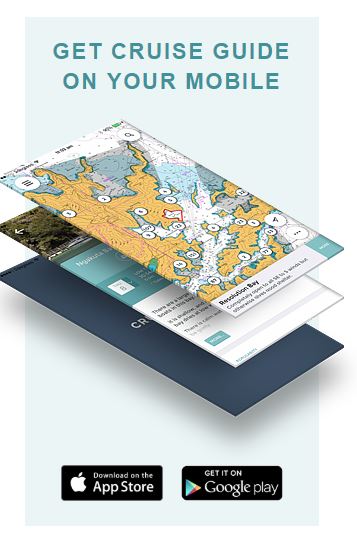 Live camera feeds to selected locations
Up to date navigation warnings and messages issued by the Harbourmaster
Tides data for multiple locations
AIS tracking of ships including the ferries
Instructional safe boating videos including using water-ski access lanes, avoiding large ships safely transiting the Tory Channel
You can also use the App to report an incident, find items of interest or learn about the history of your favourite Bay. Best of all its free!
You can contact the Marlborough District Council Harbours team on 03 520 7400