Marine Biosecurity – do your bit as a boatie!
Biosecurity at Sea
While the likes of predator control projects are winning the hearts and minds of New Zealand's land-dwelling biosecurity team of 4.7 million, additional help is needed in protecting the jewel in the South Island's crown – the marine environment in the Marlborough Sounds.
As boaties flock to enjoy the sheltered waters of the Sounds over summer, Marlborough District Council's Biosecurity Team is calling on everyone to help keep new invasive marine pests like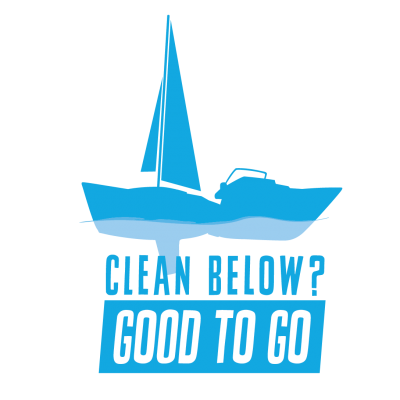 Mediterranean fanworm from getting a hold in the Sounds.
While doing bombs off the duck-board or swinging from the rigging, grab a pair of goggles and check for anything unusual on the hull of your boat. Finding and reporting an unusual hitchhiker while still on the hull is the only way stop them before they also jump off and get going.
Keeping your hull with no more than a slime layer not only helps with the fuel bill or speeds on the water, its helping make sure you're not carrying hitchhikers.
Report anything unusual to the MPI Pest and Exotic Disease Hotline – 0800 80 99 66.
What does Marlborough Sounds Marinas do?
In the last two years, we have been working closely with the Marlborough District Council's biosecurity team to prevent these marine pests coming into our marinas and to the Marlborough Sounds.
Visiting vessels and new tenants with vessels coming from Tauranga and further north, are screened by us and required to produce evidence of either :
Having antifouled hull within the last six months
or
Having had a lift and wash within the last month
Our marinas infrastructure receives thorough surveillance as part of Council's biosecurity programme twice a year for marine pests, and additional spot checks twice a year as part of MPI's national surveillance programme.
The wash down facility at our travel lift and hardstand at Waikawa Marina was approved last year as a decontamination area by MPI.
In the light of the recent incursions, we have reviewed our procedures and broadened our screening. Initially we required information on Port of Origin. We will now check any areas visited in the last 12 months to assess any potential risk before arrival.
What can berth holders do to help stop the spread?
There are a few things you can do to assist us in protecting our beautiful bays and harbours:
Lift and wash your vessel after a short-stay in a high risk or contaminated area
Keep your hull clean (right down to the bottom of and under the keel). A clean hull is less likely to attract an unwanted hitchhiker.
Regularly antifoul your vessel
Talk to marina staff about bringing a new vessel into your berth from outside of the region.
Have you seen or are you aware of a fouled vessel in our marinas? Let your marinas staff know.
If you think you have seen a marine pest or a fouled vessel that has recently arrived, report your sighting to biosecurity@marlborough.govt.nz