Focus On the Queen Charlotte Sound
Focus on…
The Queen Charlotte Sound
The Queen Charlotte Sound is aptly named. This 'queen' of the Marlborough Sounds and the well-travelled Tory Channel are the welcoming committee for vessels coming in from the Cook Strait to the South Island. The Queen Charlotte's calm waters are ideal for sails, rods and reels and feature bays and coves aplenty for a swim and a relaxing picnic on shore.
Arapawa Island to the east was a base for whaling throughout the 19th and early 20th centuries. Now dolphin and birds are abundant. Blumine Island to the west is pest-free and the bird song is plentiful. Leave the pooch on the boat and check your gear for any unwanted stowaways before you tie up.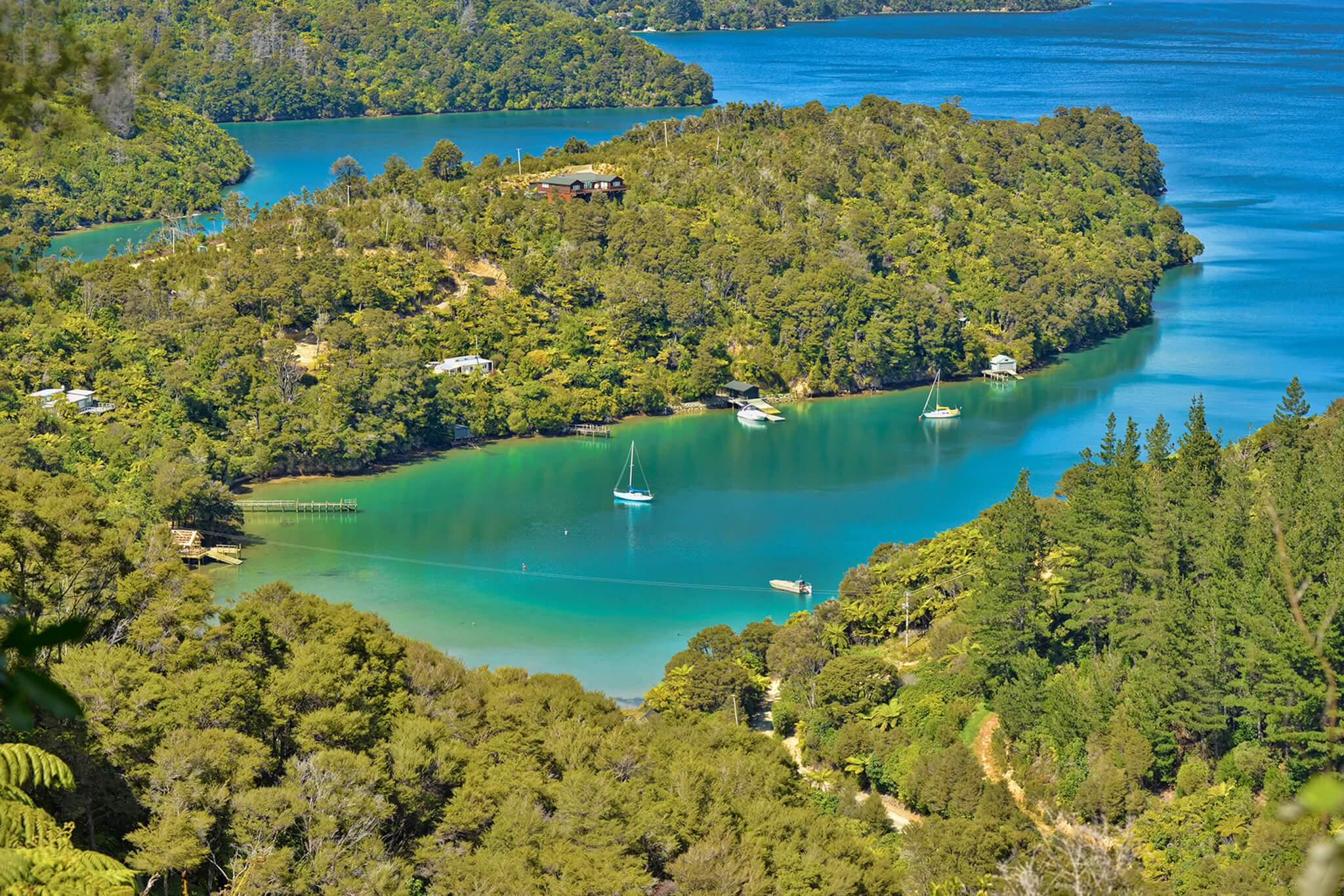 Whether you're going for your first or fiftieth time, Ship Cove is a treasure. Named in 1770 by Captain James Cook, who would stop here to restock and make repairs to his boat the Endeavour, much Maori and European history was made in the area. Visit the beautiful Ma-ori carvings on the information panels to read up on the history.
Should you wish to spend time ashore, Ship Cove marks the start of the award-winning Queen Charlotte Track, one of New Zealand's tourist gems. Explore Queen Charlotte Sound from land starting at Ship Cove right the way through to Anakiwa over a few days (and back!). Or, for a shorter trek, have your boat travel to neighbouring Resolution Bay and walk over the hill to meet it.
A favourite, Kumutoto Bay is a beautiful spot for a picnic and you can only access Kumutoto Bay by boat so you could have it all to yourself. Try out the waterski lane and make an overnight stay in the campsite. Oh, and the fishing is superb!
You'll find jetties all over the Sounds, though many of them are privately owned. Use them freely for picking up and dropping off, but please don't tie up or leave your boat unattended.