Vessel Profile – Antonia, Carpenter 29
Vessel Profile – Antonia, Carpenter 29
When shifting to the Marlborough Sounds Mark and Chris Colson considered it was essential to have a boat. After a bit of looking they purchased Antonia a 29 ft Carpenter, fractional rig sloop, built by a Marlborough local, Rob Carpenter. She is fun and easy to sail and has allowed them to discover more of the beautiful bays and inlets of Queen Charlotte Sound.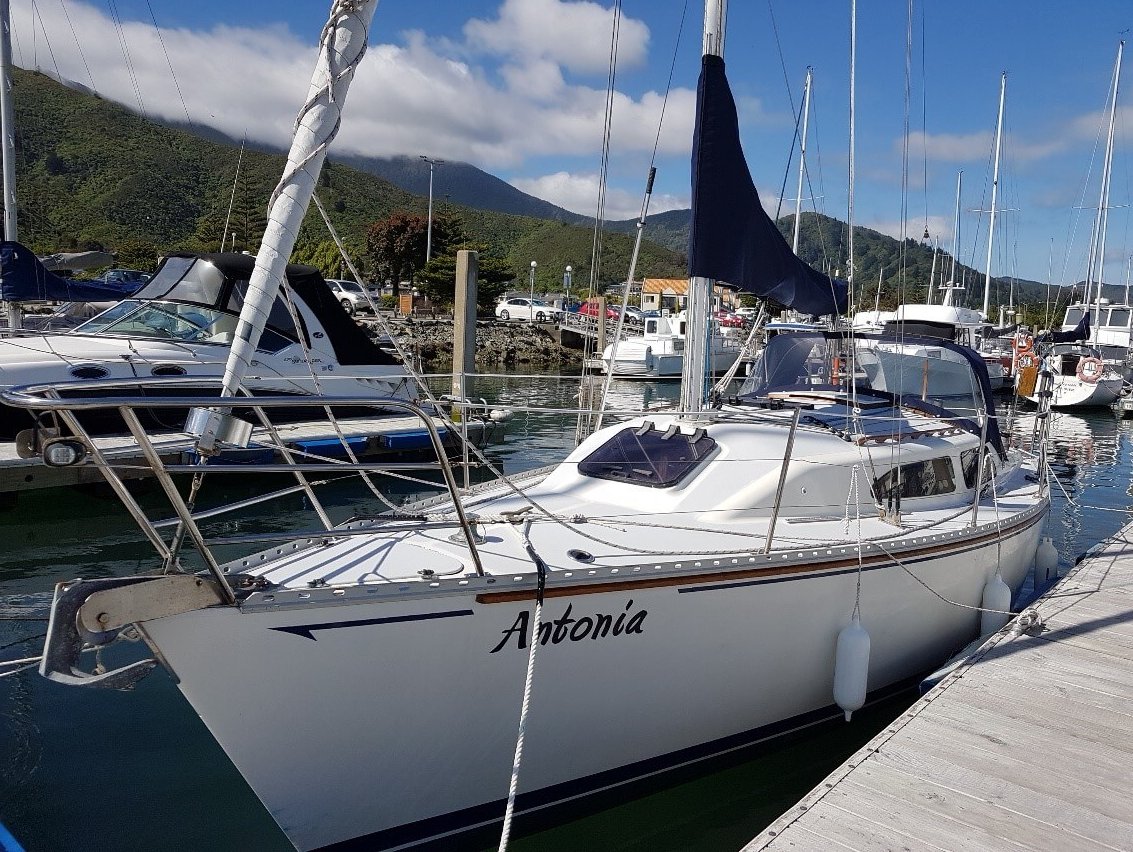 Originally named Waianiwa when purchased, but in keeping with the Colson tradition of having boat names beginning with A, Waianiwa was renamed to Antonia. Also in the Colson fleet has been a trailer sailer Arabella, Antonia here at Waikawa Marina and Amelie is patiently awaiting their return Turkey! Chris and Mark have experience now with changing the names of their yachts and always make sure to appease the sea Gods in the appropriate fashion!
Below deck Antonia is roomy, so overnighting out on Waikawa Yacht Club moorings is comfortable and easy. Taking out the transom gives plenty of space for swimming off the stern and launching the paddle board or dinghy.
Antonia rocks along in the variable winds of the Sounds, and experience has taught the family to reef down early and enjoy the strong, gusty winds as they funnel down through bays and inlets.
You might see Antonia out on the water sailing out to Ruakaka Bay, or down to Governors Bay, for lunch. Mark and Chris like the ease the Waikawa marina berth that give them the ability to simply jump on board and head on out whenever the weather is right – "we feel we live in a bit of paradise".