Marina 2 Marina – September 22nd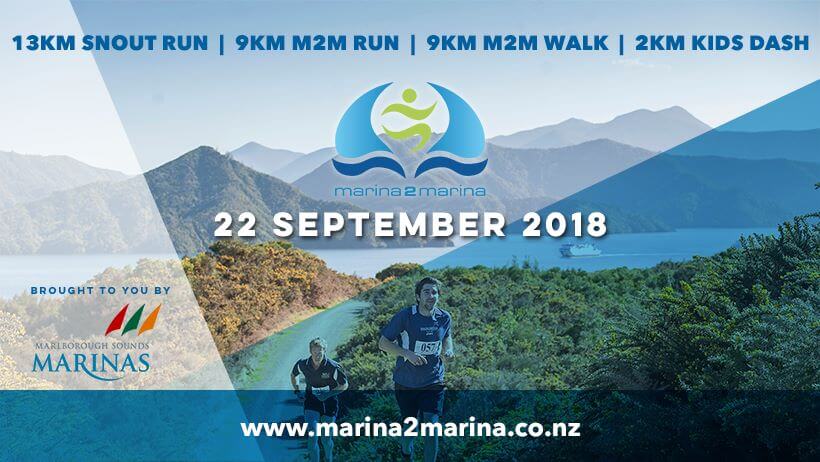 We are delighted to support this fantastic community event now in it's sixth year!
The Marina 2 Marina event is held annually and begins at the Coathanger Bridge (Picton Marina side) with a range of course options.
What are the categories?
The Snout (13km) is a longer and more challenging course with a couple of hard hill climbs but when you reach the top, the views are amazing. This would be better suited for the fitness enthusiast and regular joggers.
Marina 2 Marina (M2M) is a shorter course (9km) and suited to families, beginner runners, walkers, shufflers whatever category you think you come under. Once again the course is on trails and will take you from Picton Marina to Waikawa Marina and back. We offer both walking and running options.
For the younger members of the family there is the 2km Kids Dash and which follows the Picton to Waikawa track behind the Emergency Centre and then back to London Quay.  Children must be aged between 5 and 9 years to participate in the Kids Dash.
Find out more about the courses here.