All Wrapped Up
Elite Boat Builders & Refinishing Limited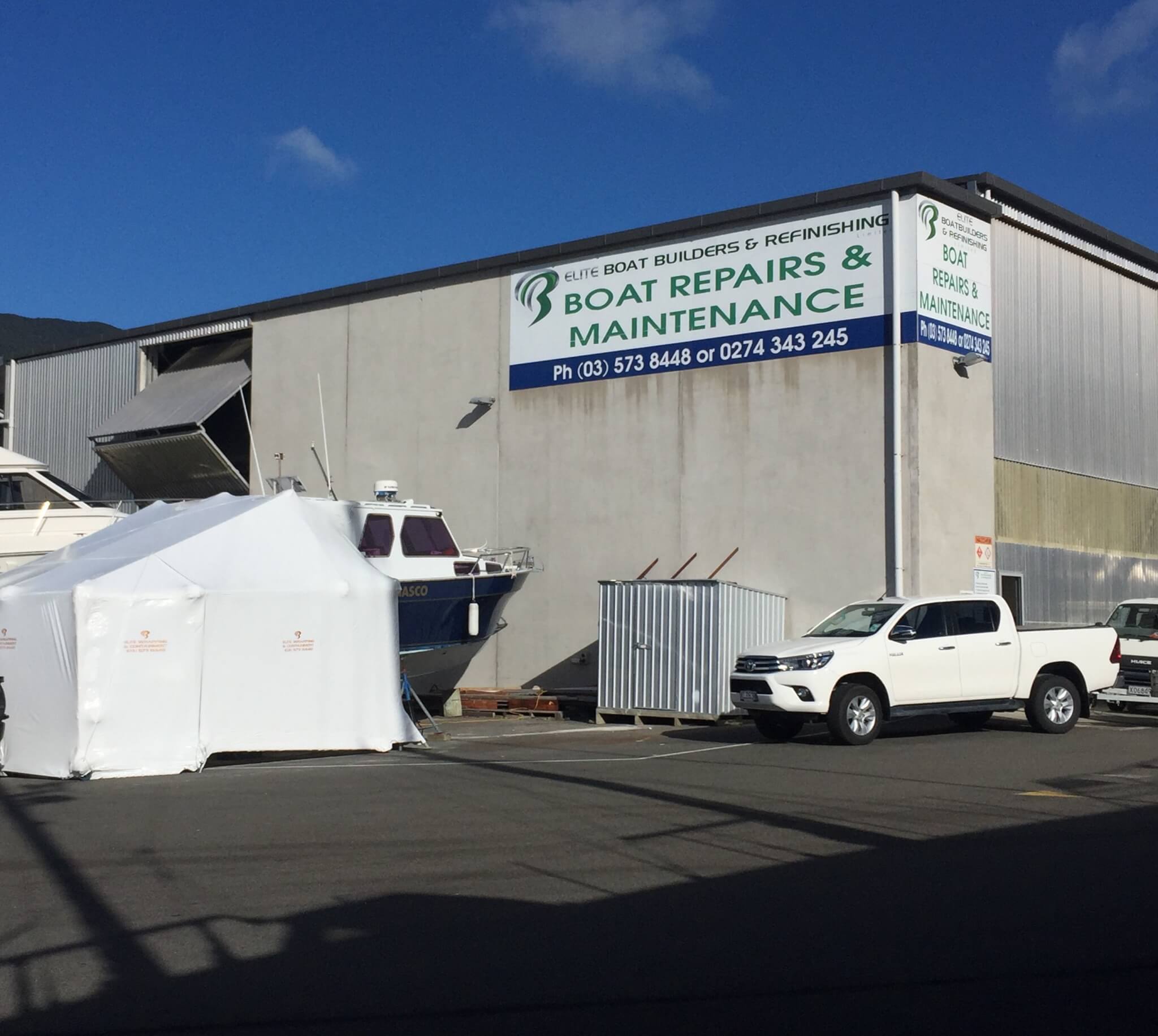 Based at Waikawa Marina, Sarah and Vaughan Hall provide marine services to marina customers and boat owners on the Waikawa Marine centre hardstand, and in their own travel lift accessible building located at the hardstand area.
After seven years in business in Picton harbour the opportunity arose to purchase Richard Clausen Boat Builders which enabled them to expand their business and range of services for their existing loyal and new customers.  Now employing 10 people plus their manager Jock Clark, the Elite area is a hub of activity providing vessel owners with all kinds of essential services from painting and antifouling to maintenance and repairs.
A recent exciting addition to their portfolio of services on offer is  a shrink wrapping service for vessels on the hardstand and in the marina.
You may have seen large shiny square boxes next to the travel lift in the hardstand lately, and these are vessels which have been scaffolded and encased with the specialist Dr Shrink service provided by Elite. Dr Shrink is an industrial resin wrap both UV proof and weatherproof. When applied, it provides a working space beneath scaffolding and framing where boat owners can work on their vessels at all times of year. It has the added environmental benefits of containing any pollutants for proper disposal, and the product being repurposed and recycled when removed at point of use.
Elite have had a very successful 2018 so far in their new premises, and owner Sarah Hall said " Our workshop is under heavy demand over the next few months, however we are still taking enquiries and are looking forward to helping more marina customers with their vessel maintenance needs"