Waikawa Boating Club
Waikawa Boating Club
Not just for boaties, the Waikawa Boating Club has a membership in excess of 800 people. While many of the members do have boats there are many more who are social or crew members who join to enjoy the club's activities on and off the water.
Restaurant and Bar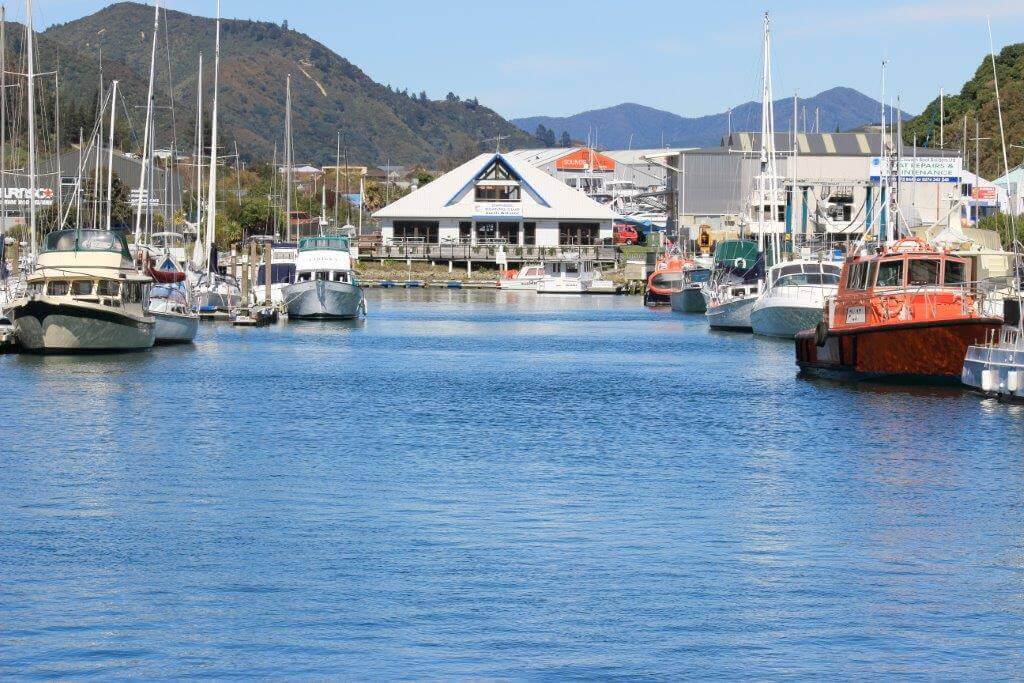 Bernie's on the Wharf is the club restaurant run by husband and wife chef team Sandra and Steve Burnham. These guys quite literally have a world of experience, having cooked for some of the top clubs, restaurants and hotels around the globe. There's even a stint of cooking for royalty in the resume.
But they keep it real at the Waikawa Boating Club, understanding their audience likes good home-cooked style food but you can be sure you're eating something a bit special. They particularly like helping guests with special dietary needs and will cook from the heart, from scratch, to make a dish work for their dietary needs.
Bernie's cooks every Friday evening which usually features a carvery, buffet and a la carte. But keep an eye on the Waikawa Boating Club website for opening days which do vary with the seasons and activities at the club.