Marlborough Sounds Marinas Spring Twilight Series – Race 7
The local sailmakers are busy this morning after very windy conditions for Round 7 of the Marlborough Marinas Spring Twilight Series.
Several boats were forced to pull out or limp to the finish line of racing last night with damaged sails. It was always going to be windy but the gusts caught a few boats out. Despite very few boats having the full sail set, the reefs weren't enough and torn sails was the outcome.
22 boats got out on the course and ultimately the winners were: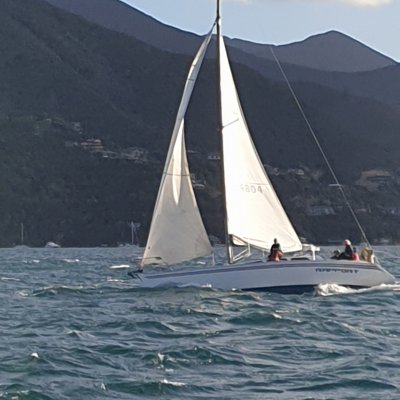 Division 1
1st Coup d'Etat
2nd Raconteur
3rd Bluebird
Division 2
1st Tiamana
2nd Sea Fox
3rd Phantasea
Division 3
1st Jael
2nd Pipe Dream
Just three races to go in the series but the first and second division titles are open to several boats taking the title. An exciting finish to the series is ahead of us.