Marlborough Sounds Marinas Spring Twilight Series 2018/19 – Race #1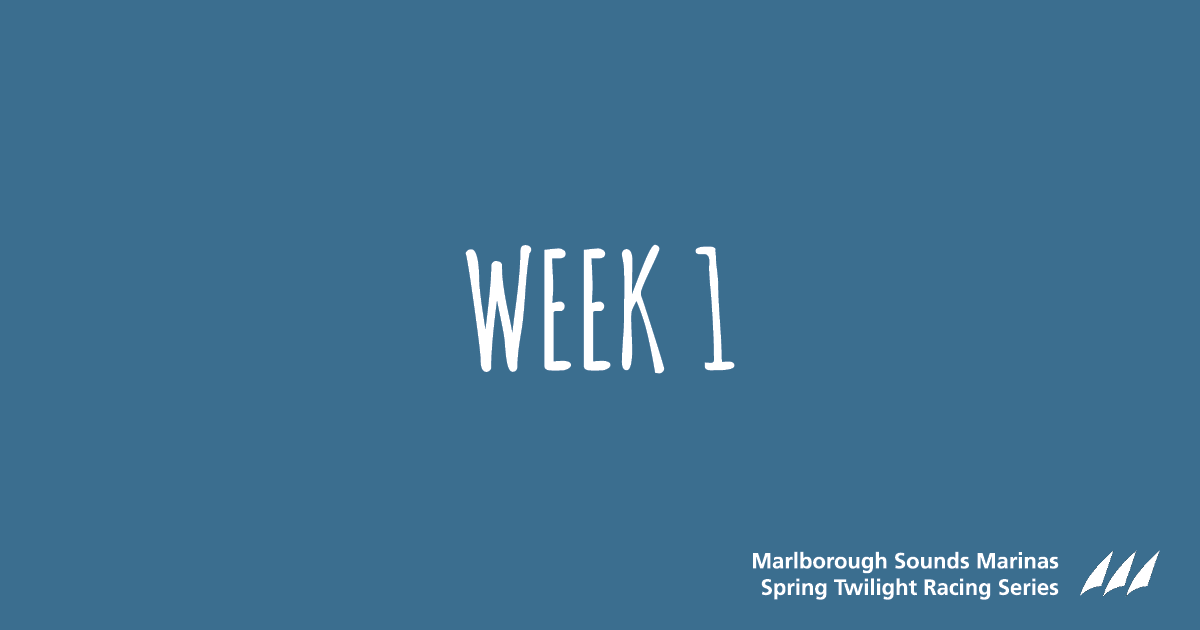 A superb start to the series with 45 boats in 3 divisions making for an impressive fleet on the water. In true Sounds fashion the breeze came and went, ensuring all crews needed to make use of local knowledge and experience to get it right. Mark and Sue Altoft's Davidson 35 Entertainer took a tightly contested Division 3 by 22 seconds from Pip and Anne Maslin's Ricochet with another 15 seconds back to David Roberts in Family Affair. With the first nine boats separated by less than 4 minutes on line and handicap the scene is set for some tight racing across the series in this division.
Division 2 was a more clear-cut affair with Andrew Wilson's Rapport taking line and handicap honours from Matt Michel and Rosie Lees in Bump n Grind and Terry Allen in Imagine It. With the first three boats winning on line and handicap the challenge has been issued for the rest of the Division 2 fleet with On Appro, Rival and Raconteur looking to improve as they get back in the groove.
Division 1 was dominated by Satellite Spy, the Ross 40 of Matt and Samantha Kerr taking line honours by nearly 6 minutes (and placing 3rd on handicap) with Chris and Sara Williams' Farr 38 Flying Fox second on the line and comfortably first on handicap. Bob and Jennie Crum's Bluebird delivered another consistent performance, 3rd on line and 2nd on handicap. Some of the larger boats were left lamenting the lack of strong consistent breeze however with the exception of Satellite Spy, the bulk of the fleet finished within 5 minutes of each other on line and handicap, a good indicator that there will be some hard fought battles at the head of the fleet this season.