Best Boating Apps 2017
There are a lot of great boating apps around, and it can be tricky to sort through and decide which ones are relevant. After much discussion, we thought we'd take a moment to list our top 5 handy apps we like to refer to while boating.
Metservice Marine
Features include:
– Recreational and Coastal marine forecasts
– Severe weather information
– Tides
– 7.5 minute Rain Radar
– 3 day rainfall forecast imagery with wind barbs
– Surface pressure maps
– User selected default location which is saved as the Home screen
– Ability to change out background image with your favourite fishing spot
The app does not include surf and beach forecasts or marine maps that are not included in the list above. The app is developed for smartphones and is not supported for tablets. Download for Android Here, and for Apple Here
2. MarineMate
Features include:
– Safety checklist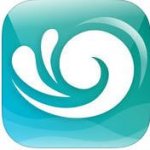 – Tide information
– Speed limits
– Mooring zones
– Regional boating information
– Boat ramp locations
– Area related updates
MarineMate has information for all recreational boating areas in New Zealand, such as speed limits, mooring zones, towing access lanes, boat ramp locations, local area notices and tides. By tapping on the 'My Location' button, the app shows nearby zones that as a responsible boatie, you should know of. The 'area notices' button brings in the very latest notices for the region, keeping you up to speed with what's happening in the region. Download for Android Here and for Apple Here.
3. Marlborough Sounds Cruise Guide
Features include: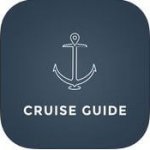 – Detailed information for most bays, ports, anchorages, and beaches
– Downloadable maps and charts for offline use
– Nautical charts, topographical maps, and satellite imagery
– Tide time and height predictions for over 60 locations in and around the Marlborough Sounds
– Locations of club and private moorings
– Water-side facilities such as toilets, camping and drinking water
– Navigation warnings, hazards, and safety information
– Locations of boat ramps, jetties, and water-ski lanes
– Information on travel, highlights, fishing and more
This interactive cruising guide provides detailed local knowledge about the hidden gems that the Marlborough Sounds has to offer. Plan a weekend trip or discover more about the bays around you. Learn about the available water-side facilities and the hazards to look out for. Offline maps and detailed nautical charts allow you to browse the moorings and safe anchorages while out on the water, with guidance on safe boating and up-to-date tide forecasts. Information is constantly updated from a combination of experienced local knowledge and the feedback users provide from within the app. This one gets the big tick from us! Download for Android Here, and for Apple Here.
4. 3D Knots
Features include:
– High res graphics with photo-realistic rope textures
– Learn to tie 121 unique knots
– Watch knots tie themselves and pause or adjust the speed of the animation at any time
– Rotate knots in 360 degree, 3D views to study them from any angle
– Zoom in on a knot to see it in greater detail
– Interact with the knot on screen via multi-touch gestures such as pinch-to-zoom and swipe to tie/untie.
– Browse knots by category or search by name
– Completely self contained — No internet required so available offline once downloaded.
– Available in over a dozen languages: English, Chinese, Danish, Dutch, French, German, Hebrew, Italian, Japanese to name a few.
Of all the available apps for Knots, this is the one we liked the best. The 3D detail and ability to see each knot as it is being tied, plus zooming in on the knot to get a closer look or flip it around for another perspective makes it a winner for us. Download on Android Here and for Apple Here.
5. Swell Map
Features Include:

– 7-day sea and wind forecast graphs to easily interpret the boating conditions ahead
– SwellMap boat ratings.
– Detailed daily forecasts providing ratings, summaries, sea height, sea direction, swell height, swell direction, swell period, chop height, tides, wind, gusts, sea temperature, sunset, and sunrise.
– Forecast maps of rain/pressure, temperature, the wind, wave height, wave period and sea temperature.
– Save your favourite spot forecasts.
Based on the popular website SwellMap.co.nz, this app provides the latest marine weather predictions for hundreds of boating and fishing locations across New Zealand. Forecasts are generated using the latest atmospheric and oceanographic numerical models providing updated information four times daily. Handy info for in-depth weather watchers, divers, and boaties. Download on Android here, and Apple Here