Water Safety in the Marinas
Maritime New Zealand's Safer Boating Month kicks off this week leading up to Labour Weekend, which is traditionally seen as the start to boating season. Across New Zealand, so far this year 57 people have died in the water in preventable incidents, compared to 66 in all of last year – that includes 18 recreational boaties, compared to just four in all of last year.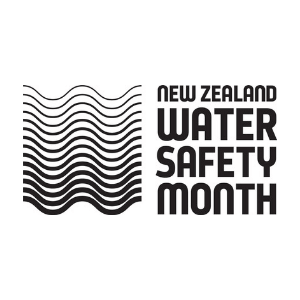 With this in mind, as well as the tragic drowning of a child in Havelock earlier this month, we want to make sure that you, our marina users, are aware of the risks, and know how to keep yourselves and your families safe when out boating, or in our marinas.
To reiterate our previous message in the last Marina Matters newsletter, each of our marinas has lifesaving equipment including life rings, boarding ladders, first aid kits and defibrillators. Ensure that you are familiar with the safety equipment locations, and let your boating companions know upon arrival to your vessel.
Links are here to a map for each marina, available to download/view:  Waikawa  Picton  Havelock 
We reached out to our local harbour master Luke Grogan for his input to our message, he said,
"The message am looking to get out to the community is to remind people of the inherent risk that exists on vessels that are not underway or making way. This means vessels at anchor, in a marina, on a mooring or  secured  alongside a jetty or wharf. Incident statistics suggest that it is at these times/locations when people are most inclined to relax, let their guard down and underestimate the risk posed by the environment they are in."
With this in mind, please remember:
• Active supervision of children is required at all times for any activity close to the water, including in the marina or at the launching ramp.
• Life jackets are a good idea for children and non-swimmers upon arrival at the marina and before boarding your vessel.
• Life jackets with crotch straps are best. Even when tightly secured, life jackets have a tendency to ride up on the wearer if there is any wave action. Maritime NZ states that crotch straps are mandatory for all child-sized life jackets.
• Skipper responsibility – As a skipper, you must carry a correctly sized life jacket for each person on-board. This is a legal requirement that applies to all boats, including tenders and larger craft. Maritime rules provide that it is the skipper's legal responsibility to ensure that life jackets are worn in situations of heightened risk, such as when crossing a bar, in rough water, during an emergency, and by non-swimmers.
Ahead of boating season this year, we have made a number of children's' life jackets available to borrow at each marina office for our marina users. These are size 22- 40kg, and are available to marina customers subject to availability.
We wish you safe and happy boating this season in the Sounds.