Parking in our marinas
You may notice when you arrive at the marinas, that we are working towards a better segregation of parking facilities between berth tenants, property tenants and visitors/guests. We are g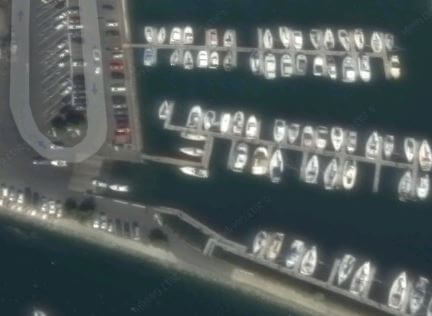 enerally working towards the following parking principles:
The berth holder parking area is reserved for berth holder tenants displaying a valid berth holder sticker in their vehicle windscreen
Compounds and boatsheds tenants may park in the "Pay & Display" zones (at no charge when displaying their valid 2017/2018 sticker in their vehicle windscreen or on their boat trailer).
Visitor and guests to the marinas must park in the Pay & Display areas and display a paid parking ticket
Please note that in peak times, compound / boatshed tenants may be asked to park their trailers or cars back to the compounds / boatsheds. We can often provide some shuttling assistance to facilitate the process – see your marina staff.
We would also like to take this opportunity to highlight that a berth holder parking sticker does not entitle to the use of the launching ramp or car & trailer parking facilities and/or that car & trailer parks cannot be used as car only parks.
Your collaboration with the above would be greatly appreciated, and if you are unsure please contact your marina staff who will be happy to advise.
Trailer Boat Tie-Up Zone

We do have tie up zones for trailer boat customers, to allow for short trips into Picton, Havelock or Blenheim to top up on groceries or enjoy a day trip out.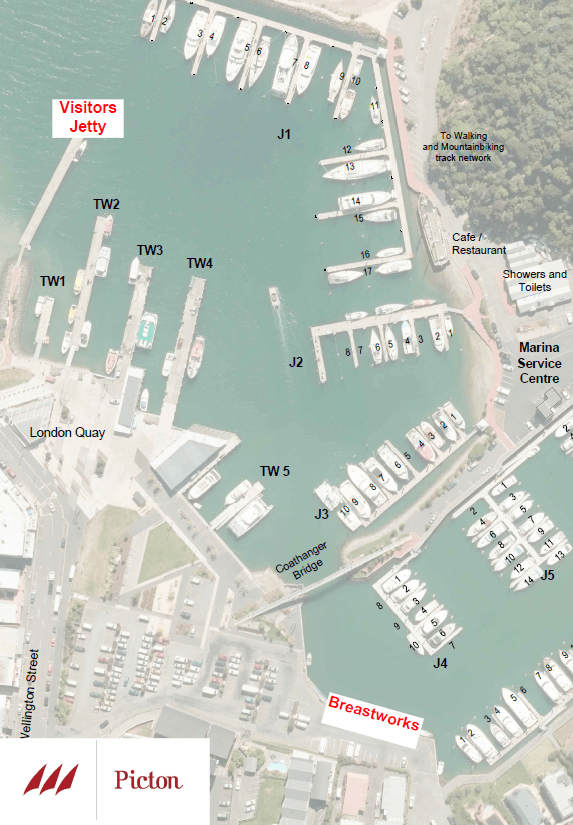 We have two tie-up zones in Picton Marina (the visitor berth and breastworks, pictured)
These two facilities cater for unscheduled visitors. The charge for the visitor berth is $5 for 4 hours and $15 for up to 12 hours.
There are no tie-up zones as such in Waikawa and Havelock Marinas. However, we are generally able to offer short stays in vacant berths. Please ring your Marinas Service Manager and he will be able to assist you.
The charge for a short stay of up to 4 hours is $15 (for vessels under 12 metres).
In the peak season particularly from Christmas to mid-January, managing short stays in the marinas has proven to be difficult,  and we strongly recommend that if you're staying out in the Sounds on holiday, that you try to plan your trips into town and book a casual berth a couple of months ahead.
Please remember the launching ramp cannot be used as a tie up zone. If you are unsure about any of this information, please contact your marina staff who will be happy to advise.