Local Knowledge Charters – Snapper
Local Knowledge Charters is Havelock's newest charter business operated by Ryan Phillips & is based in Havelock Marina.  The purpose built vessel 'Sounds Reel' is a 9 metre alloy Altec with an inboard Yanmar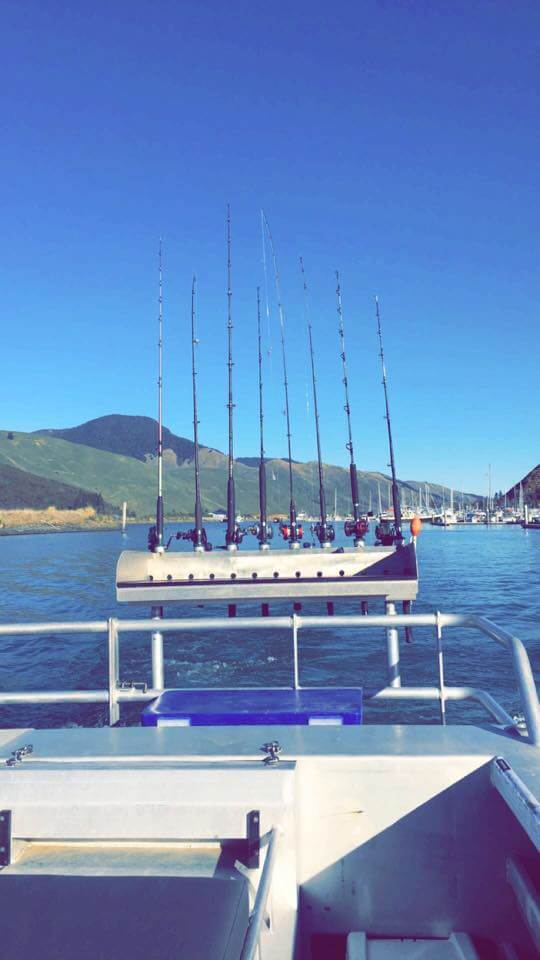 engine.
Ryan has lived & worked locally for 15 years & spent a lot of time in the Pelorus Sound as a child.  Being a qualified skipper he worked in the mussel industry for many years so his knowledge of this area is vast. Fishing, diving & hunting are Ryan's expertise, so we welcome his tips this season on how to have a bountiful trip out with mates.
Havelock is right at the doorstep of the Pelorus Sound & with the Kenepuru Sound just minutes away, it's the perfect place to base your adventurous weekends. King fish frequent the Kenepuru Sound throughout the summer months & Cod fishing is always abundant further up the Pelorus Sound.  Snapper can be caught in some very unexpected places sometimes, so it's worth a try anywhere!
Snapper Fishing Tips…
Check your location – Snapper love to feed on the edges of channels & drop-offs, the movement of the current uncovers food for them.
Snapper don't like a lot of noise so if anchoring, lower it as quietly as you can, they also don't like to be in the shallows on a bright sunny day.
Always check the tides & wind direction in advance as these play a huge part if you are drift fishing, which is sometimes better for snapper fishing as there is no noise from your anchor chain to scare the fish away.
Big tides & a new moon are the best combinations for fishing with dawn & dusk being the best times of the day, so a well planned trip is almost always the most rewarded.
Follow Ryan and Lisa on their adventures around the Sounds here.