Pelorus Sound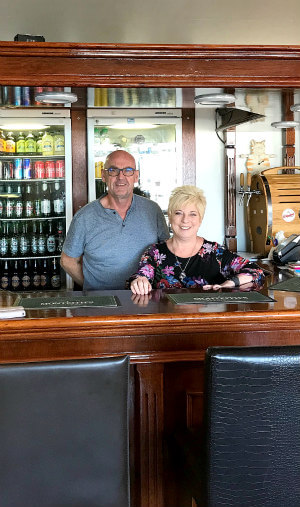 Last month we enjoyed a brilliant day on the Pelorus Mail Boat around the Pelorus Sound. We enjoyed the fantastic commentary from Jim Baillie and his team aboard the new vessel Pelorus Express – learning about the history of the region was fascinating, as was meeting various Sounds residents on their jetties as they collected deliveries from the boat.
For afternoon tea, we stopped in to newly renovated Te Rawa Lodge, and enjoyed delicious flat whites and home bakes overlooking the bay. While enjoying the afternoon sun on the jetty, its clear to see why the catch phrase at Te Rawa is "A thousand shades of green and blue" – the sparkling Pelorus waterways offset by the native bush and clear skies are truly picturesque.
Rob and Anne Brabazon took over Te Rawa last year, and arriving fresh from Dubai it was clear from their entertaining stories that initially the change of lifestyle prompted a little culture shock. They have enjoyed a busy summer season, and have worked hard on a complete re-fit ensuring that Te Rawa is back on the map as a must-stop option for boaties travelling out from our very own Havelock Marina and in the Pelorus. Their lunch, dinner and drinks menus are extensive, and the jetty-side cafe with espresso and gourmet ice-cream is perfect for a quick stop.
Kayaks and dinghies are available for use, and the lodge is perfectly positioned to relax in the sun and watch the emerald green waters and beautiful bays, or to use as a base to spend some time enjoying water sports, fishing or hunting in the Pelorus.
More information and bookings through their website here, or just pop in when you're next out in the Pelorus Sound – the lodge is open for business 6 days a week (closed on Tuesdays)
The September issue of Boating New Zealand Magazine will feature an in-depth article on the Pelorus Sound and many places like Te Rawa Lodge. September Issue on Sale Thursday 30th August 2018.